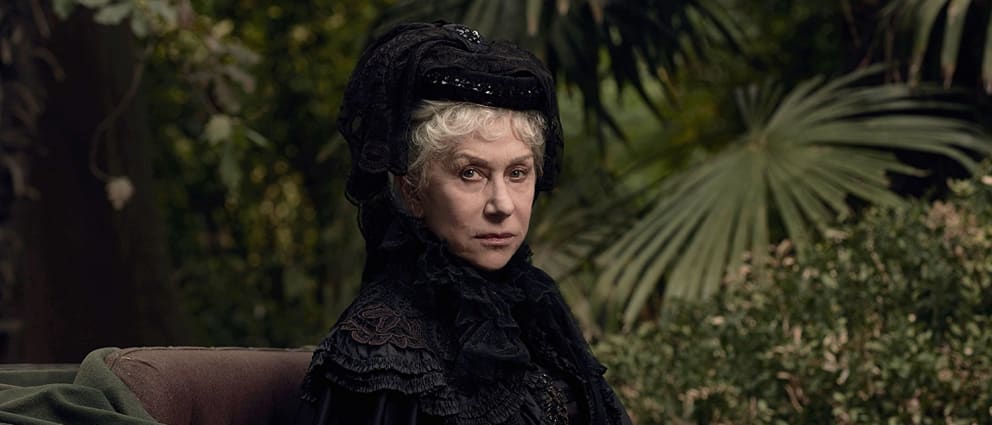 Movie Images
Movie Info & Cast
Director: Michael Spierig, Peter Spierig
Producer: Tobin Armbrust, Michael Burton, Benedict Carver
Writer: Tom Vaughan, Michael Spierig, Peter Spierig
Release Date: Feb 2, 2018
Runtime: 1hr 49m
Synopsis
Inspired by true events. On an isolated stretch of land 50 miles outside of San Francisco sits the most haunted house in the world. Built by Sarah Winchester, (Academy Award®-winner Helen Mirren) heiress to the Winchester fortune, it is a house that knows no end. Constructed in an incessant twenty-four hour a day, seven day a week mania for decades, it stands seven stories tall and contains hundreds of rooms. To the outsider it looks like a monstrous monument to a disturbed woman's madness. But Sarah is not building for herself, for her niece (Sarah Snook) or for the brilliant Doctor Eric Price (Jason Clarke) whom she has summoned to the house. She is building a prison, an asylum for hundreds of vengeful ghosts, and the most terrifying among them have a score to settle with the Winchesters…
Cast
Helen Mirren
Sarah Snook
Finn Scicluna-O'Prey
Jason Clarke
Emm Wiseman
Tyler Coppin
Michael Carman
Angus Sampson
Did You Know?
Trivia
The Winchester Mystery House is a mansion located in San Jose, California. It is believed to be haunted by the victims of the Winchester rifle. It has been a tourist attraction since 1923, a year after Sarah Winchester's death.
See more »
Goofs
A large portion of the movie has to deal with the famous Winchester lever-action rifle being used during the American Civil War. This is factually wrong. The first Winchester lever-action model did not appear until after the war, in 1866. The similar-looking Henry rifle and the Spencer rifle were the main repeaters used during the war, and even then repeating rifles were themselves rare on the average Civil War battlefield. Most troops used then-traditional single-shot weapons, primarily "rifle-muskets."
See more »
Quotes
Arthur Gates: We're worried about her sanity, Dr. Price.
See more »