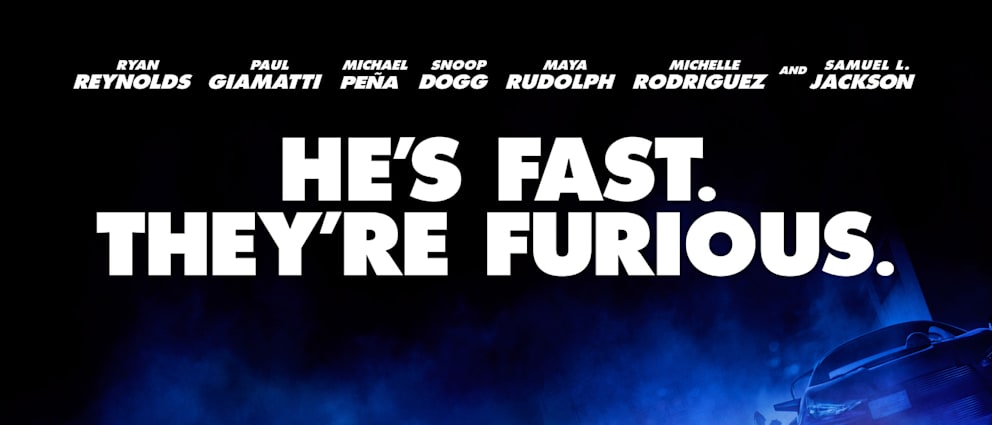 Showtimes
Hmm... we couldn't find any showtimes for this date and location.
Movie Images
Movie Info & Cast
Director: David Soren
Producer: Lisa Stewart
Writer: Darren Lemke, Robert D. Siegel
Release Date: Jul 17, 2013
Runtime: 1hr 36m
Synopsis
A freak accident might just help an everyday garden snail achieve his biggest dream: winning the Indy 500.
Cast
Ryan Reynolds
Paul Giamatti
Maya Rudolph
Samuel L. Jackson
Did You Know?
Trivia
An IndyCar was parked inside the DreamWorks studio during production, to provide artists immediate access to the race cars featured in the film.
See more »
Goofs
During the race, Gagné is shown blocking Turbo by weaving left and right so Turbo can't get around him. In the Indy league, as well as most professional and amateur racing sanctioning bodies, this is considered illegal and Gagné would've been black-flagged and brought in to the pits for a penalty. You are allowed one lateral move and that's it, a 2nd move is considered "blocking" and is illegal.
See more »
Quotes
Chet: Am I dead? Is this heaven? I thought it'd be... cleaner.
[finds line in his foot after accidentally going on rusty nail]
Chet: Op! Oh no. I've got tetanus and my mouth's burning up. I've got tetanus and my fuel's burning up. *I've got - -*
[Turbo hurries over and gives Chet salt packet to breathe in like a bag]
Turbo: CHET! Will you - *calm - down?* There is no reason to panic! Everything is going to be just... fine.
[glass jar traps Turbo and Chet]
Tito: Well, well, well. Looks like you need a home, huh? Hahaha! This must be my lucky day!
Turbo: Come on. Get up.
Chet: Theo! Oh... the crows got you too!
Turbo: What? No, Chet, no. It was just...
[roughly turns around]
Chet: Look at this place. Broken glass. Rusty nails.
Turbo: Breathe.
Chet: *Discarded salt packets?*
Turbo: Chet...
Chet: I-it's like a minefield around here! Yipe!
See more »