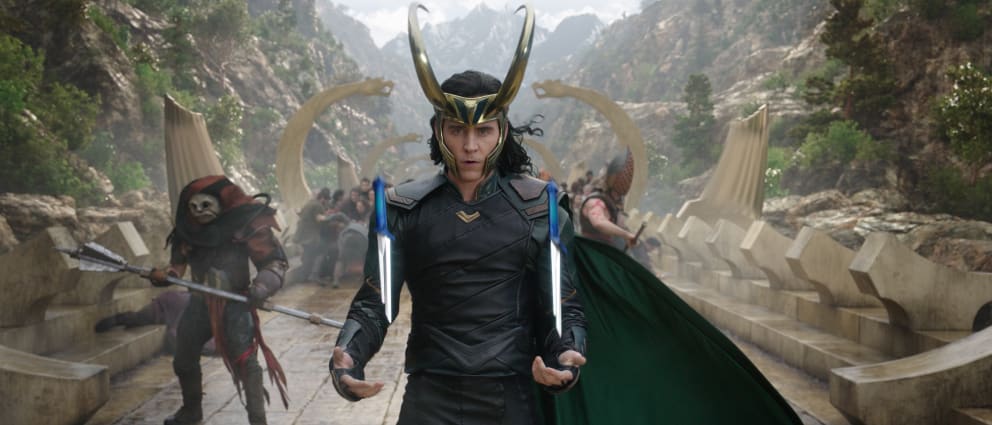 Thor: Ragnarok Opening Night Fan Event
Showtimes
Hmm... we couldn't find any showtimes for this date and location.
Movie Images
Movie Info & Cast
Release Date: Nov 2, 2017
Runtime: 2hr 10m
Synopsis
On Thursday November 2, be among the first to experience the new film from Marvel Studios in RealD 3D at Thor: Ragnarok Opening Night Fan Events. In addition to watching the film one hour early, fans attending will see exclusive content, receive a collectible coin, and be given a special event only concessions offer
Did You Know?
Trivia
In Norse mythology, Ragnar?k is translated as "The Fate of the Gods", although it is often confused with the word "G?tterd?mmerung". The myth tells of the eventual destruction of the universe and mankind, as well as the deaths of several key figures in Norse Mythology, such as the gods Odin, Thor, Loki, Heimdall, Freyr, Sol, and Tyr, and the monsters, a.k.a. Jotun, Fenris, and J?rmungandr. A new generation of gods, the children of Odin, Thor, and Sol specifically, will take the place of the old ones, as the cycle of the world starts anew.
See more »
Goofs
When Skurge is firing his rifles "Des" and "Troy," no shells are coming out of the rifles' ejector ports.
See more »
Quotes
[from trailer]
Grandmaster: It's main event time. And now, I give you your Incredible, Astonishingly Savage...
[the Hulk bursts through the stadium door]
Thor: YES!
[everyone in the stadium looks confused]
Thor: Hey, hey! We know each other! He's a friend from work! Where have you been? Everybody thought you were dead! So much has happened since I last saw you. I lost my hammer like, yesterday so that's still pretty fresh. Loki, he's alive! Can you believe it? He's up there. Hey Loki! Look who it is!
[the Hulk glares at Thor]
Thor: Oh, come on.
See more »