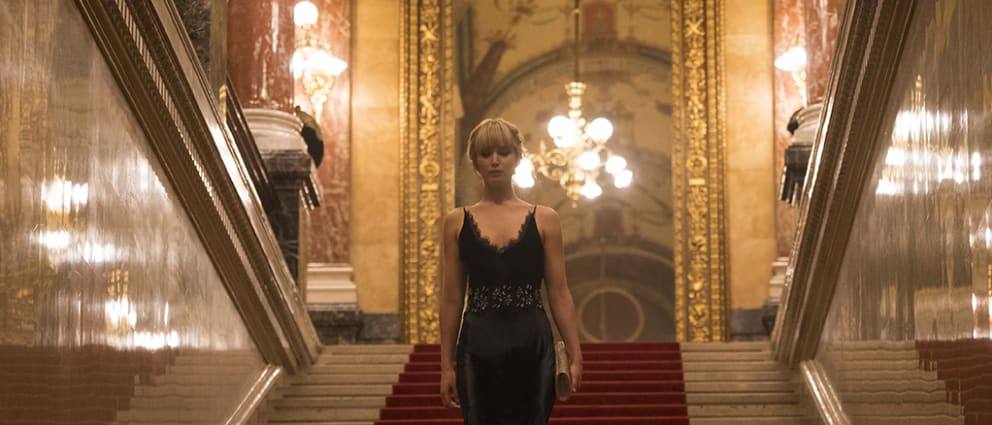 Movie Images
Movie Info & Cast
Director: Francis Lawrence
Producer: Garrett Basch, Peter Chernin, Ildiko Kemeny
Writer: Jason Matthews
Release Date: Mar 2, 2018
Runtime: 2hr 20m
Synopsis
When Dominika suffers a career-ending injury, she and her mother are facing a bleak and uncertain future. That is why she finds herself manipulated into becoming the newest recruit for Sparrow School, a secret intelligence service that trains exceptional young people like her to use their bodies and minds as weapons. After enduring the perverse and sadistic training process, she emerges as the most dangerous Sparrow the program has ever produced. Dominika must now reconcile the person she was with the power she now commands, with her own life and everyone she cares about at risk, including an American CIA agent who tries to convince her he is the only person she can trust.
Cast
Jennifer Lawrence
Joel Edgerton
Matthias Schoenaerts
Charlotte Rampling
Mary-Louise Parker
Ciarán Hinds
Joely Richardson
Bill Camp
Jeremy Irons
Did You Know?
Trivia
This is Francis Lawrence's fourth collaboration with Jennifer Lawrence. They had previously worked together on the Hunger Games franchise, (The Hunger Games: Catching Fire (2013), The Hunger Games: Mockingjay - Part 1 (2014) and The Hunger Games: Mockingjay - Part 2 (2015)).
See more »
Goofs
RED SPARROW takes place in 2017. The eight computer 3.5-inch floppy disks, containing the stolen sensitive material, and each 3.5-inch floppy disks holds a tiny 1.44 MB of data, were obsolete well before 2011. Long before 2011, all brands of laptops no longer had an internal disc drive to read them, as Dominika Egorovaw did in the London hotel room. Sony was the last manufacturer of computer 3.5-inch floppy disks, and while Sony sold more than 12 million of them in 2009, due to dwindling demand, Sony discontinued all production of 3.5-inch floppy disks as of March 2011.
See more »
Quotes
Dominika Egorova: You sent me to whore school!
See more »