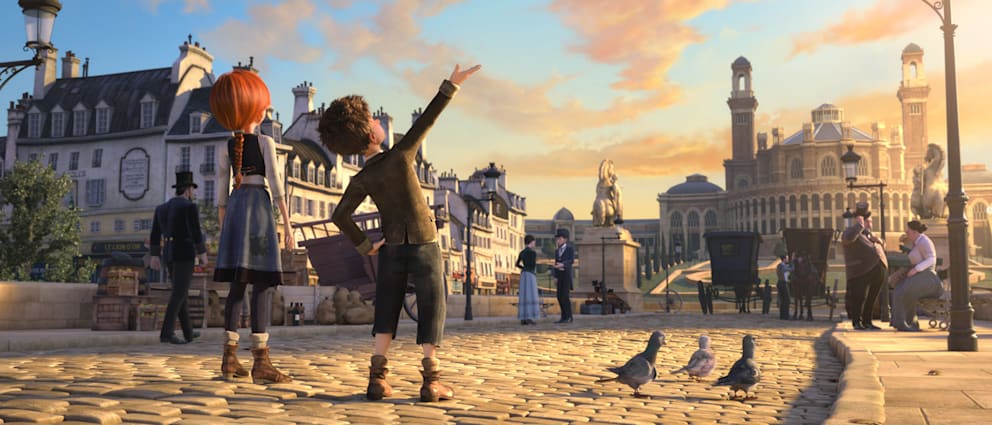 Movie Images
Movie Info & Cast
Release Date: Aug 19, 2017
Runtime: 1hr 29m
Synopsis
11-year-old orphan, Félicie (Elle Fanning) has one dream - to go to Paris and become a dancer. Her best friend Victor (Nat Wolff), an imaginative but exhausting boy with a passion for creating, has a dream of his own - to become a famous inventor. In a leap of faith, Victor and Félicie leave their orphanage in pursuit of their passions. But - there's a catch, Félicie must pretend to be the child of a wealthy family in order to gain admittance to the prestigious and competitive Opera Ballet School in Paris. And with no professional dance training, she quickly learns that talent alone is not enough to overcome the ruthless, conniving attitudes of her fellow classmates, led by the devious Camille Le Haut (Maddie Ziegler). Determined to succeed, Félicie finds her mentor in the tough and mysterious school custodian, Odette (Carly Rae Jepsen) who, along with Victor's encouraging friendship, help her reach for the stars.
Did You Know?
Trivia
Maddie Ziegler voices F?licie's rival, who has an overbearing mother; Ziegler is a dancer in real life, having appeared on Dance Moms (2011).
See more »
Goofs
According to the plot synopsis, the story is set in 1879. There are two scenes involved a man on a motorbike despite the fact that motorbikes were actually invented in 1885.
See more »
Quotes
[places a bell on a tree branch]
Odette: Jump and ring the bell.
[Felicie shrugs, then jumps and rings the bell again]
Odette: Felicie, you lack precision and finesse. You have little or no sense of rhythm. You're without balance, grace, and charm.
[as she says this, she pours water around Felicie, creating a puddle]
[lightheartedly]
Felicie: Come on! You can't tell all that from one jump! Can you?
[Odette doesn't answer; Felicie hangs her head in shame]
Felicie: You can.
Odette: On the good side, you have the energy of a bullet. But you also have the lightness of a depressed elephant.
[surprised]
Felicie: Hey! M?rante used exactly the same phrase!
Odette: After ten years of cleaning, you pick stuff up. Okay, now jump up, ring this bell, land, and do not splash the water.
[looking down at her reflection in the puddle]
Felicie: That's impossible.
Felicie: Why?
[whispers]
Odette: I thought it was your dream to dance.
Odette: Just do it.
Felicie: You don't want me to dance?
Odette: No talking. Jump and ring the bell.
[Felicie obeys]
Odette: Again.
Felicie: You said we were going to train.
Odette: This is it. Again.
See more »