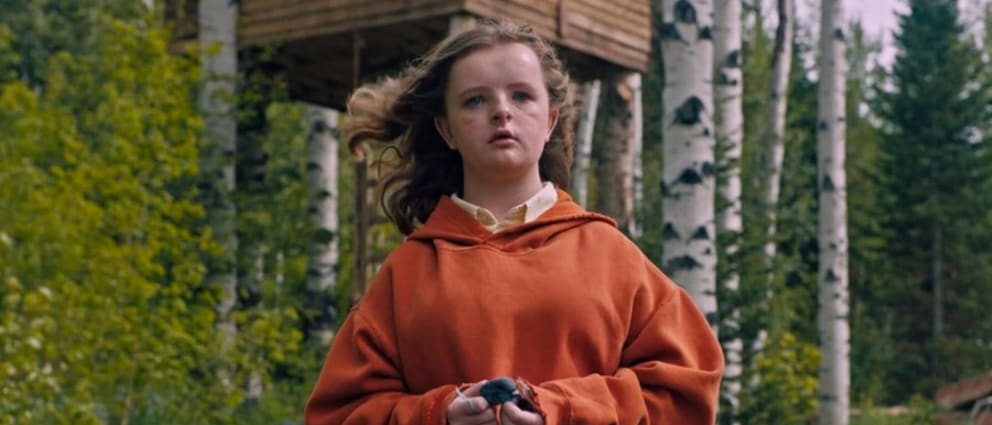 Showtimes
Hmm... we couldn't find any showtimes for this date and location.
Movie Images
Movie Info & Cast
Director: Ari Aster
Producer: Tyler Campellone, Scott E. Chester, Beau Ferris
Writer: Ari Aster
Release Date: Jun 8, 2018
Runtime: 2hr 6m
Synopsis
The Graham family starts to unravel following the death of their reclusive grandmother. Even after she's gone, the matriarch still casts a dark shadow over the family, especially her loner teenage granddaughter, Charlie, whom she always had an unusual fascination with. As an overwhelming terror takes over their household, their peaceful existence is ripped apart, forcing their mother to explore a darker realm in order to escape the unfortunate fate they've inherited.
Cast
Toni Collette
Gabriel Byrne
Alex Wolff
Milly Shapiro
Ann Dowd
Mallory Bechtel
Zachary Arthur
Mark Blockovich
Jake Brown
Gabriel Monroe Eckert
Did You Know?
Trivia
Allegedly a trailer for the film was accidentally shown at a screening of Peter Rabbit (2018) in Australia. However, a very similar event supposedly happened in 2007, where a trailer for The Hills Have Eyes Part 2 was allegedly shown to a theatre full of small children ( source: moviefone.com/2007/04/06/theater-accidentally-shows-hills-have-eyes-2-to-little-kids/amp/ ) Similar stories have been reported several times since then, even reported by reputable news sources, with a graphic horror film allegedly being shown to a group of small children, who were at the theater to see a kids' movie. In all alleged instances, the theatre is said to give free movie vouchers for all present. The similarities of these stories have made some speculate that it is nothing more than an urban legend.
See more »
Goofs
In the opening of the movie, there is an obituary that states that the grandmother passed in April 2018. After the funeral scene, you see a laptop where the date clearly states October 2017.
See more »
Quotes
Joan: You didn't kill her, Annie.
Annie: What?
Joan: She isn't gone.
See more »