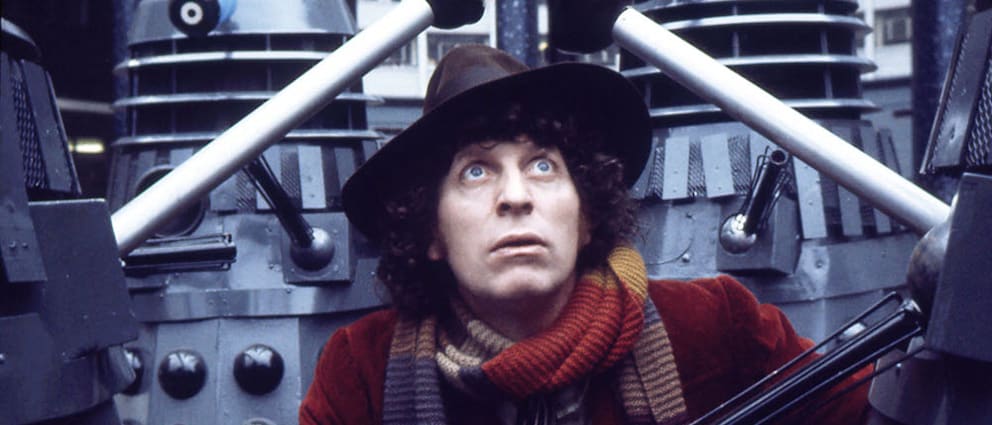 Doctor Who: Genesis of the Daleks
Showtimes
Hmm... we couldn't find any showtimes for this date and location.
Movie Images
Movie Info & Cast
Release Date: Jun 11, 2018
Runtime: 1hr 50m
Synopsis
In celebration of the upcoming Blu-ray release of Tom Baker's complete first season in Doctor Who, BBC Studios and Fathom Events are thrilled to bring to cinemas this special cinema length Director's Cut of one of the most popular of all Doctor Who stories, "Genesis of the Daleks" for a special one-night event on June 11! The Fourth Doctor (Tom Baker) and his companions, Sarah Jane Smith and Harry Sullivan, are transported thousands of years into the past to the ancient planet Skaro where they are given a mission from the Time Lords to prevent the evil scientist Davros from introducing to the universe the most destructive race of killing machines ever created, the Daleks! The event also features a first look at "In Conversation with Tom Baker" a newly recorded interview with the Fourth Doctor himself!
Cast
Tom Baker
Sarah Jane Smith
Harry Sullivan