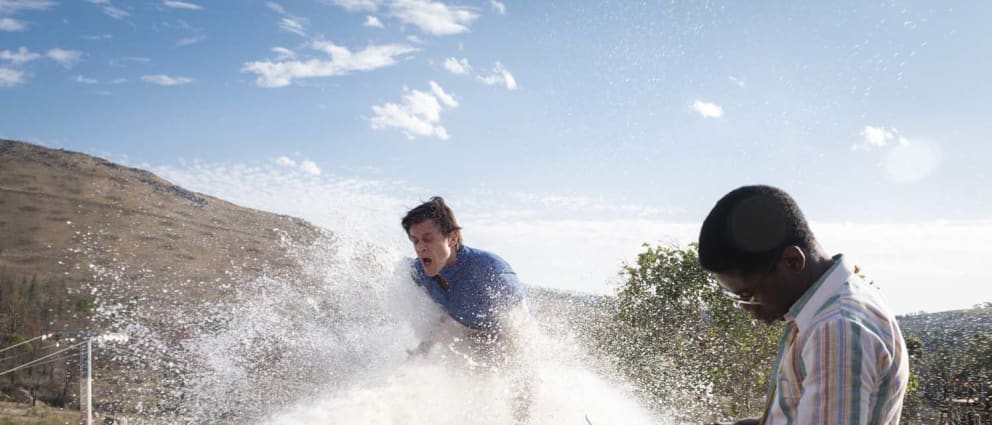 Movie Images
Movie Info & Cast
Director: Tim Kirkby
Producer: Derek Freda, Bill Gerber, Garrett Grant
Writer: John Altschuler, Johnny Knoxville, Dave Krinsky
Release Date: Jun 1, 2018
Runtime: 1hr 25m
Synopsis
Everyone's favorite daredevil Johnny Knoxville is back to his hilariously painful antics in the upcoming comedy ACTION POINT. Knoxville stars as D.C., the crackpot owner of a low-rent, out-of-control amusement park where the rides are designed with minimum safety for maximum fun. Just as D.C.'s estranged teenage daughter Boogie comes to visit, a corporate mega-park opens nearby and jeopardizes the future of Action Point. To save his beloved theme park and his relationship with his daughter, D.C. and his loony crew of misfits risk everything to pull out all the stops – and stunts – making for another wild ride from the star of BAD GRANDPA and JACKASS.
Cast
Eleanor Worthington-Cox
Brigette Lundy-Paine
Johnny Knoxville
Susan Yeagley
Johnny Pemberton
Dan Bakkedahl
Chris Pontius
Joshua Hoover
Conner McVicker
Aidan Whytock
Did You Know?
Trivia
The film is loosely inspired on the now defunct Action Park in Vernon, New Jersey that first opened in 1979. The park was considered by many to be one of the most dangerous theme parks in the United States. At least six people were known to have died as a result of incidents that occurred within the original park. The park closed in 1996 and later reopened, under new ownership, as Mountain Creek. After yet another ownership change, the park briefly changed its name back to Action Park for the 2014 and 2015 seasons before reverting back to Mountain Creek in 2016, in order to disassociate itself from the former park's infamous reputation.
See more »
Goofs
Chris Pontius and Johnny Knoxville are supposed to be brothers and in the scene to drive after Boogie, Pontius says something about his grandfather referring to him as "my grandfather" when it would have been "our grandfather."
See more »